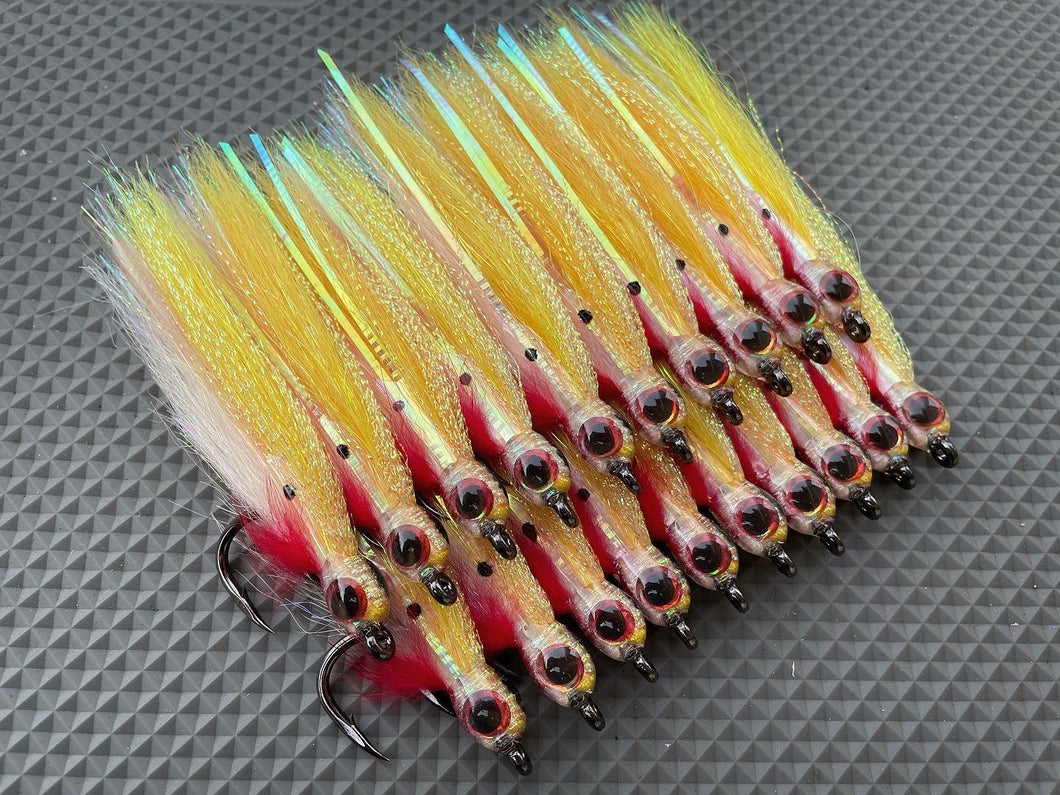 PAPIO Barf V1
Regular price $22.00 Sale
UV infused fibers creating a fuller profile than the "Hybrid" series with a stronger inline hook.

Handcrafted on a 7/0 Gamakatsu Live Bait
Average length: 4-4.5 inches.
Sold Individually.
Eyes may vary to previous versions upon availability.
Replace like you would any hook for offshore applications.
TIPS:
Minimum 60lb test or higher.
Can be used in a daisy chain, slow trolled straight, with lead/ planer, or jigged.
Sharpen hooks to your liking.
Rinse well with fresh water and store when fully dry.
Do not leave stored on metal or attached to metal due to possible electrolysis.