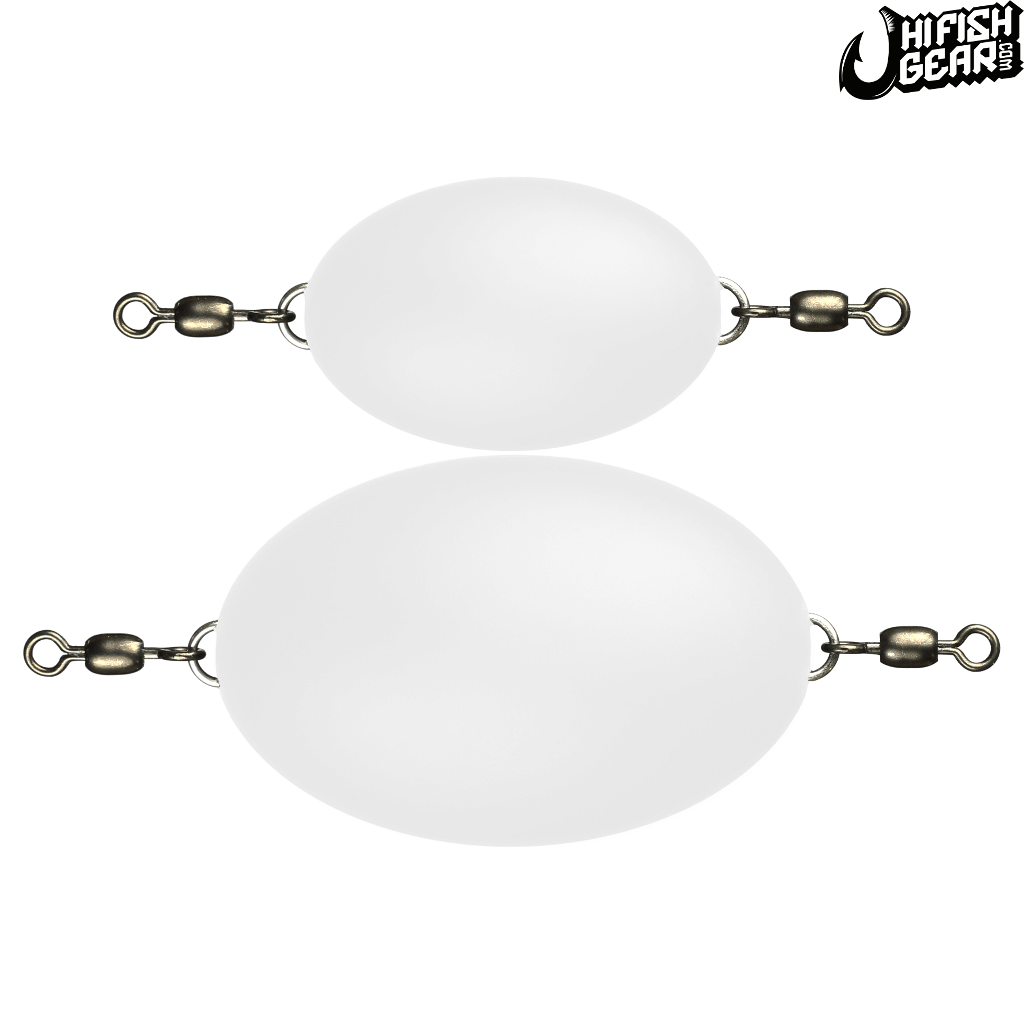 HammerBomb - Unleaded Ghost White
Regular price $12.00 $10.50 Sale
Unleaded HammerBomb - Ghost White
Available in 3/4oz in our regular size & 1-3/4oz in the XL size.
Semi-Bouyant - Does not float but sinks very slow.  Unbreakable under normal fishing conditions.
Resin casting ball featuring 325# test wire through with a 220# test American Fishing Wire Mighty Mini all stainless swivel on each end.