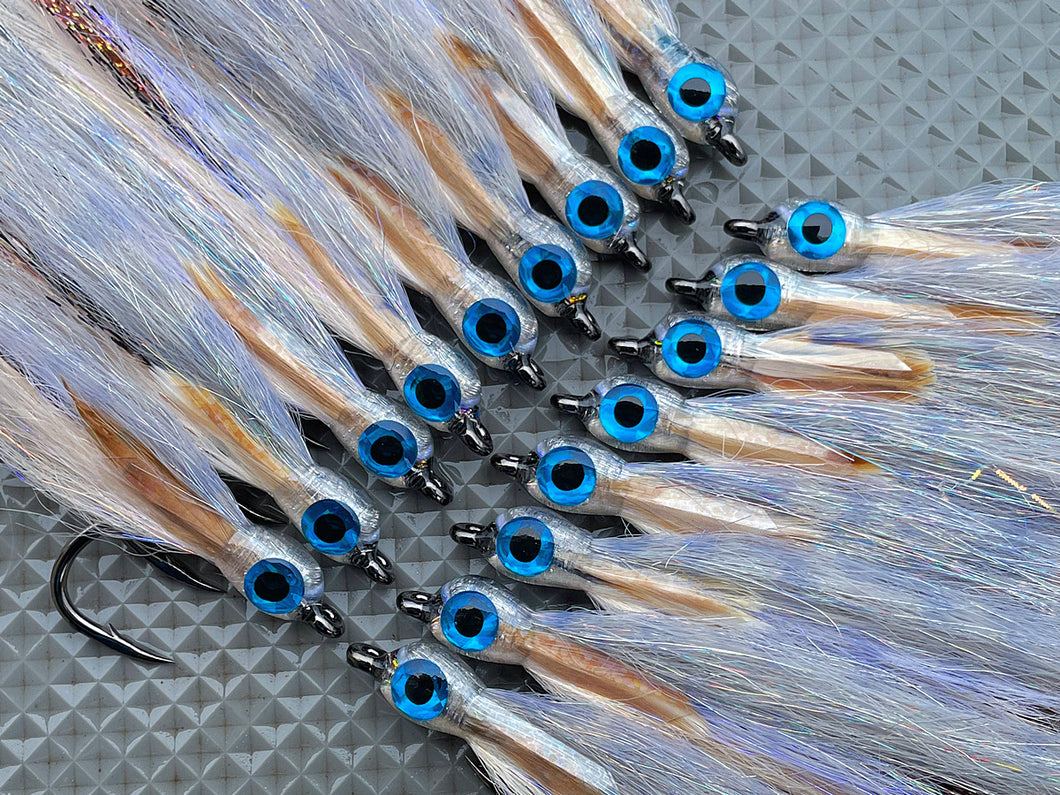 AHI BARF V5 -2 pack (LIMITED EDITION)
Regular price $42.99 Sale
LIMITED EDITION - The wings of the V5 incorporate real feathers from a Pharaoh-patterned Japanese Coturnix Quail we raise here in Hawaii. This color is indicative of the clear eels the Tuna may spit up. Future restocks may have a change in color of feather based on our local feedback about seasonal changes in the bait.
UV infused fibers creating a fuller profile than the "Hybrid" series with a stronger inline hook.

Handcrafted on a 7/0 Gamakatsu Live Bait
Average length: 4-4.5 inches.
Sold in a 2-pack. Each pack contains two flies.
Eyes may vary to previous versions upon availability.
Replace like you would any hook for offshore applications.
TIPS:
Minimum 60lb test or higher.
Can be used in a daisy chain, slow trolled straight, with lead/ planer, or jigged.
Sharpen hooks to your liking.
Rinse well with fresh water and store when fully dry.
Do not leave stored on metal or attached to metal due to possible electroly